270cc Big Bore kits for RS250 / RGV250
utk sape2 yg tak puas lagi tuh...
http://cgi.ebay.co.uk/Suzuki-RGV250-RGV-250-Aprilia-RS250-RS-250-270cc-kit_W0QQitemZ290382524188QQcmdZViewItemQQptZUK_Motorcycle_Parts?hash=item439c25af1c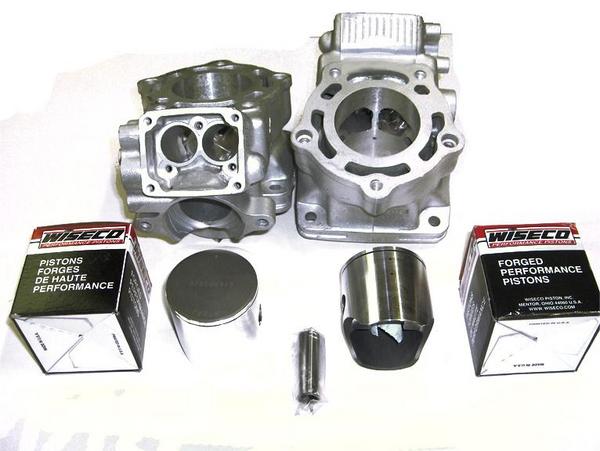 With a forged Wiseco Piston supplied, these kits are guarenteed 70BHP, far better than the 300cc kits as the GP style wiseco piston is much lighter. The bike will still rev like a 250, but with a lot more power.
Supplied with this kit:
x 2 270cc Big Bore Barrels ported, bored & nicosiled
x 2 Forged Wiseco Moto GP Piston kits with a special Coating; including gudgeon pin, circlips and rings.
Power Valve Manifold For Big Bore.
Heads Machined to suit big bore
Optional VHM Head (Special Offer when buying this kit)
Price: £699.95
_________________
Not to be ridden at anything less than 110%, otherwise possible damage to one\'s rear-end and
ego
may result.